High Park Waterfront by the ponds
High Park is bordered by Grenadier Pond on the west which is a fair sized pond, a calm and beautiful body of water. It starts on the North by Ellis Park Road where a tiny bridge marks the entrance to the park if you are coming on foot or by bicycle.
The north side of Grenadier Pond is a bit swampy with lots of reed and happy frogs everywhere. The pond widens toward the south end reaching approximately 200 feet in width.
On the other side of the water houses on the hillside of Ellis Avenue can be seen along with lots of trees and their reflection in the water. There is an observation deck by Hillside Gardens which gives you a nice view of the water - ducks are almost always present along with other birds living by the waterside.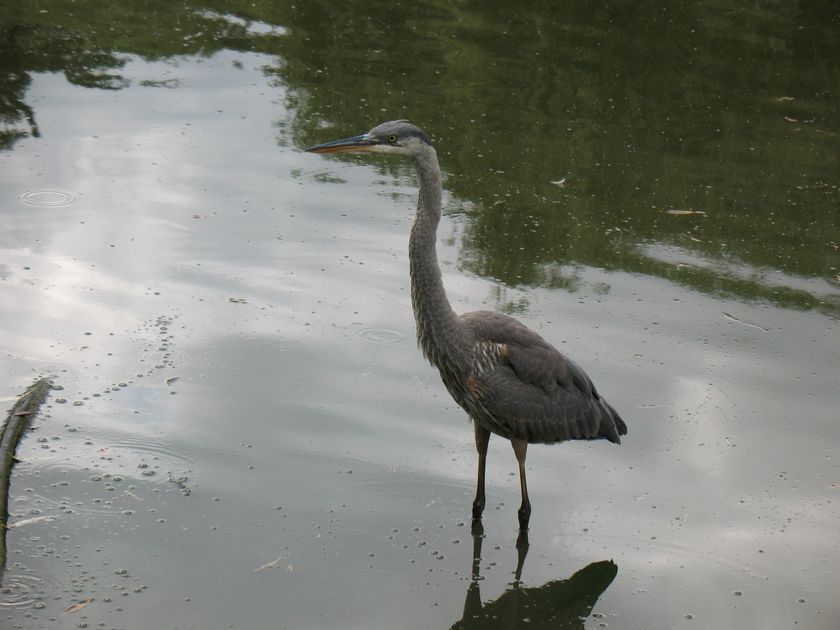 View more images of the waterfront
Fishing is only allowed on the south side of the pond but people generally don't come here to catch fish, they rather simply take in the calmness the lake has to offer. Boats are not allowed on the lake.
There are two smaller ponds on the east side connected by a creek. The pond on the south is bigger starting at the children's adventure village and streching all the way to The Queensway. This pond has a two feet wide, old brick ledge along its perimeter, which makes it the longest bench in the park:) A few cranes live on this pond.
Swimming and ice skating is not allowed in the waters at High Park, use the designated pool or the skating rink.
Dogs are not allowed to go into the lakes either as they disturb the animals that live there - please respect this when you take your pooch with you.
Here's a thought from Paul, who send his feedback in August 2009:
"So many of us remember the days when winter ice skating and paddleboat rentals were available at the Pond. The City's efforts to rehabilitate water quality are a step in the right direction - but prohibiting those great pastimes was definitely a mistake. Boat rentals should be brought back. They would be a source of income and a wholesome activity. As a society, we have to get away from the current tendency of extreme risk-mitigation."
Your updates about the High Park waterfront are always welcome via our contact form.