High Park Leash Free Dog Park Area
The off-leash area inside High Park is located between Grenadier Restaurant and the High Park zoo. Click here for map
The park is not fully fenced so make sure that your dog won't run away as soon as you take off the leash from his/her collar.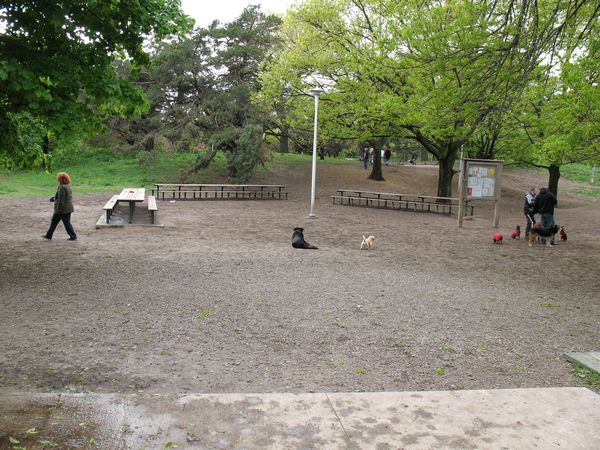 View more images of the dog park
There is running water inside the park so you don't need to bring water with you from home, however, do bring plastic bags to pick up after your pet. Near the park entrance there are a few large benches and tables where dogs and owners can socialize.
There are many open areas and trails inside High Park but it is not permitted to let your dog off leash anywhere outside the dog park area - people will get really mad if you do that, even if your dog is well behaved.
Membership is not required for this dog park, however, in accordance with the City of Toronto bylaws, all dogs must have a valid dog license and must be vaccinated against rabies.
If you want to add/correct information on this page please send us a message.
Since this page is related to dogs we would like to take the opportunity to raise awareness about cruelty to dogs that is happening in front of our very eyes. Please visit the Donate To Dogs website to learn how you can help dogs in need without spending a dime.